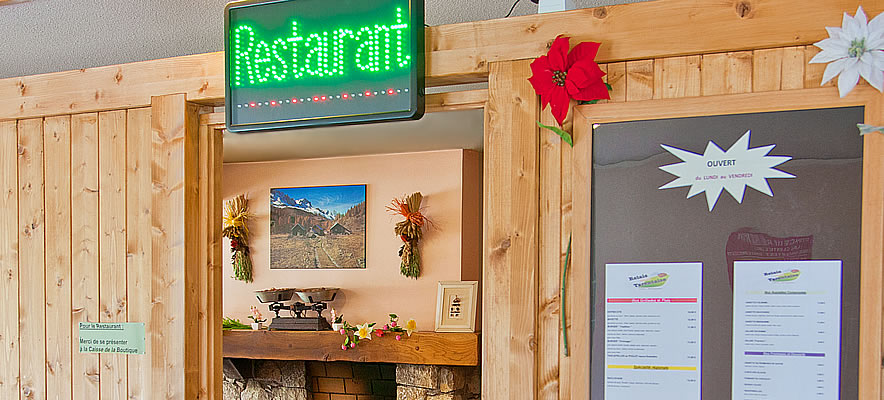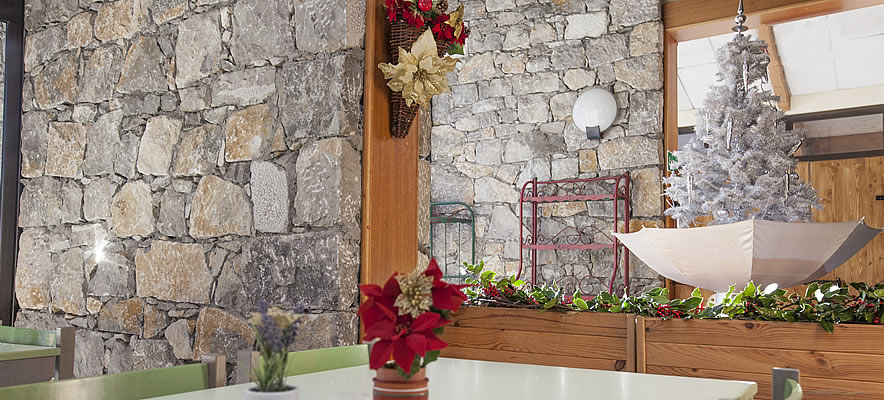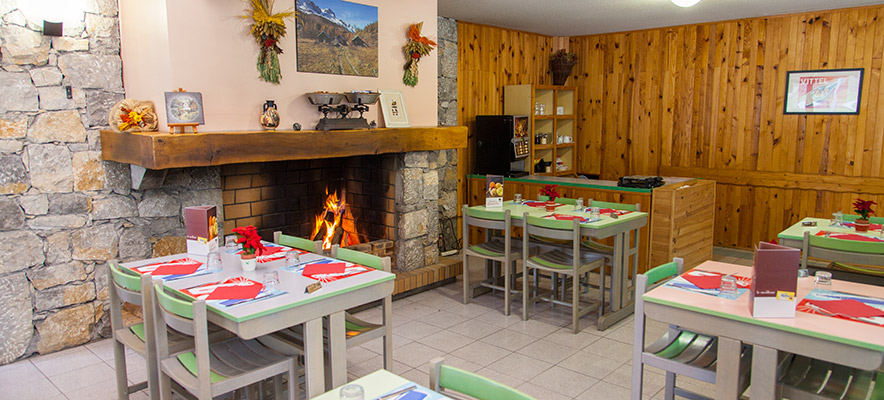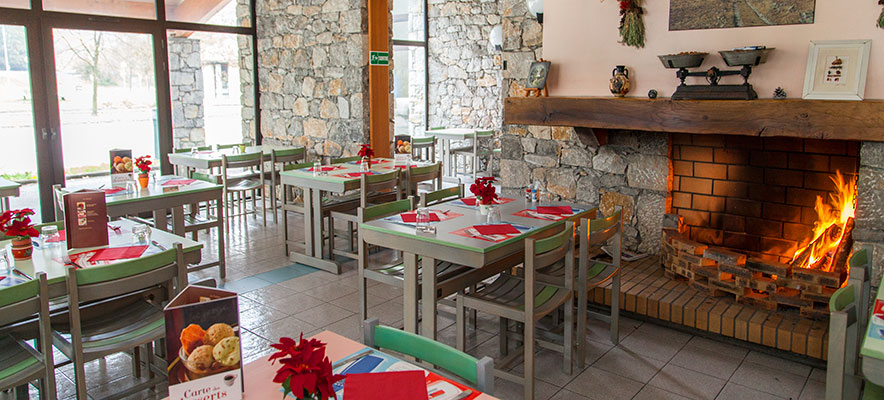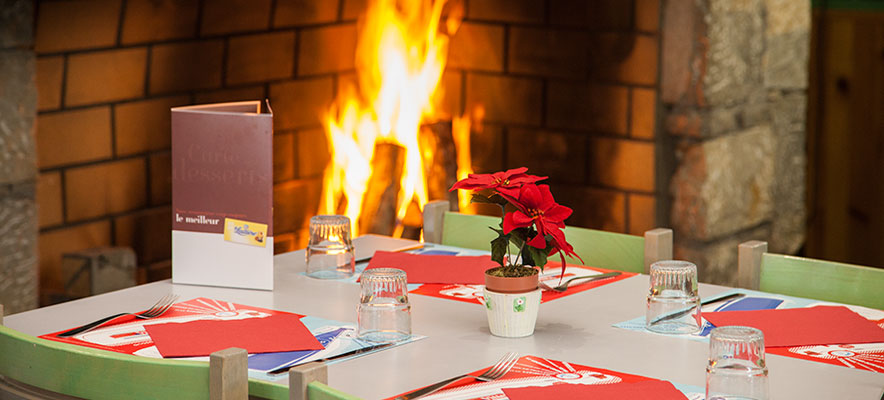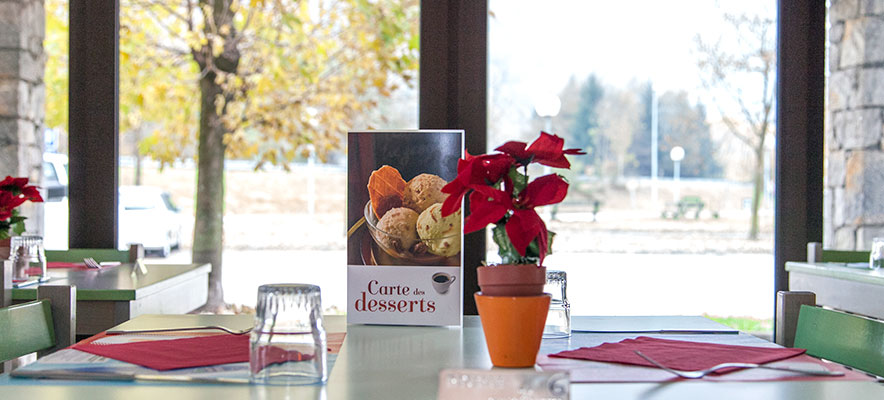 Restaurant & Traditional French cuisine
Our restaurant is open lunchtimes all year round. Evening meals are available with prior booking.
Meals are served in pleasant, cosy surroundings by the open fireplace, where a hearty log fire burns during chillier weather.
Traditional French cuisine is on the menu, with a choice of local specialities, mixed grills or salads, and classic favourites like bœuf bourguignon…
To set the tone for the rest of your mountain holiday… or to warm the heart and soothe the soul after a long day's skiing… there's nothing better than a tasty meal !
Available options : A la carte / half-board : 47€ per person / full-board : 59€ per person.
Dining times : 11.30 am – 2pm